Spotlight: Zhaozhong Zhuang January 26, 2023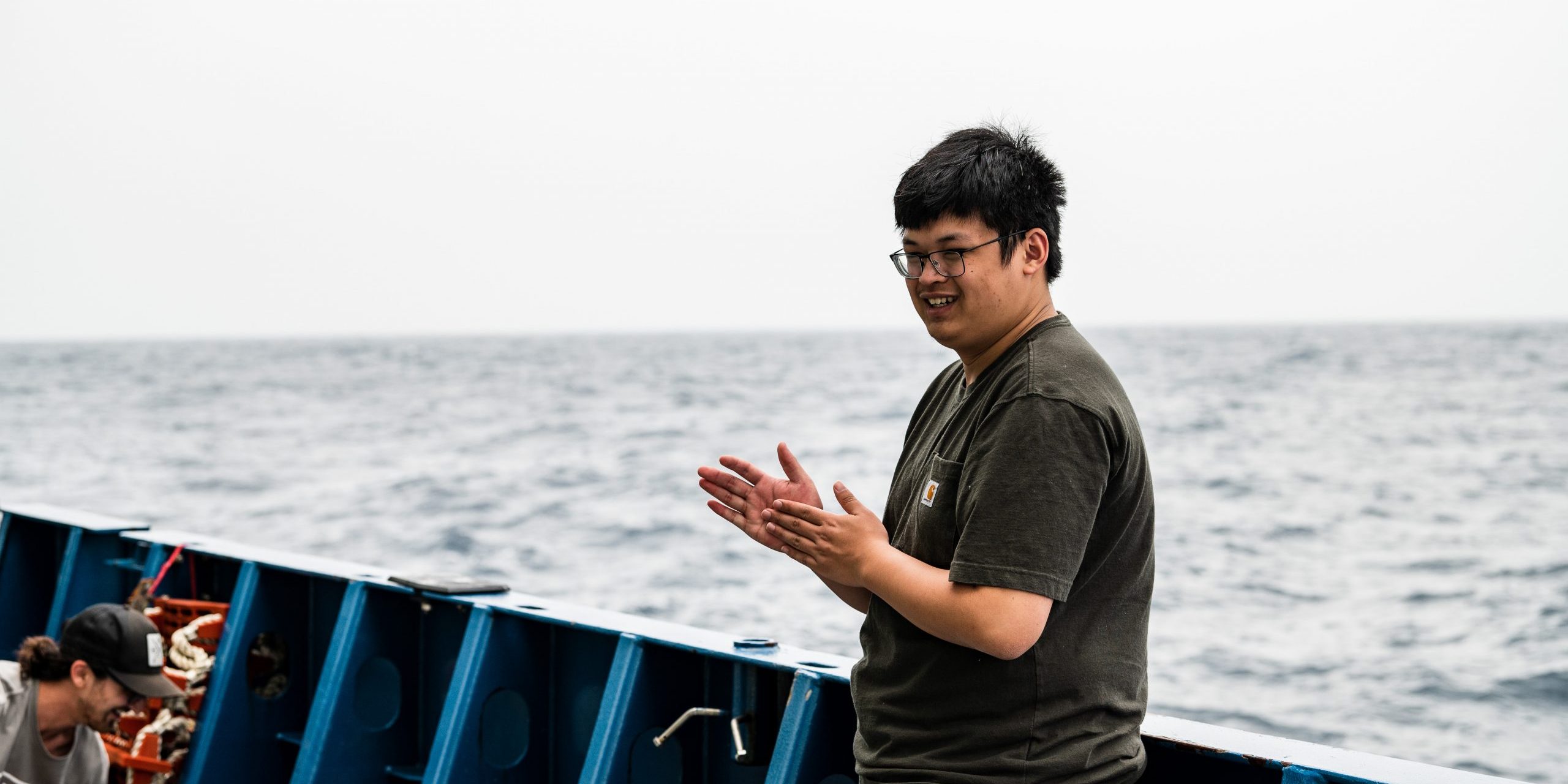 As a child, Zhaozhong Zhuang imagined becoming an astronomer, uncovering secrets of the universe by looking at distant, unreachable stars. By high school, though, it dawned on him that he could study another universe right under his nose—the opaque waters of the global ocean.
"I realized that there's so much we don't know about this other world, yet it's right here on Earth," he says. 
That epiphany soon led to studying marine acoustics in China and marine architecture in Scotland before joining the MIT-WHOI joint PhD program in 2019. Today, he's in his fourth year of his graduate studies, working directly with acoustical oceanographer Andone Lavery. Together, the pair are probing the depths of the ocean twilight zone, tracking vertical migration as it occurs and revealing new insights about its waters.
"Acoustics is first and foremost a way of seeing under the ocean. It's like shining a light in the dark," he says. "There's a real feeling of achievement when you find something new."